Linen and Laundry Chutes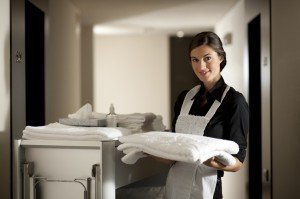 Bespoke Linen Chutes for Domestic, Commercial and Healthcare Buildings
How much dirty linen does a high-rise hotel generate? Hundreds of guests on a dozen or more floors go through huge amounts of sheets, bedding and towels every day. And laundry carts take up valuable lift space.
Instead of using lifts and carts, let gravity do the hard work, with a bespoke designed linen or laundry chute from Waste Chute Systems. Our designers and engineers will work with your architects and construction firm to ensure that every floor of your hotel or hospital is fully served with a laundry chute, leading to more efficient linen cleaning and fewer work-hours wasted transporting dirty laundry.
Gravity Feed Laundry Chutes – Technical Information
Material: stainless steel T430 as standard
Diameter: 600mm as standard
Thickness: Minimum steel sheet thickness of 1.2mm (18 Gauge)
Doors: 600x600mm side-hung self-closing doors with a two hour fire rating
Additional Components: Other chute diameters available, along with an optional interlocking system
Request a Quote Today
Ensure that your building's laundry services are as fast and efficient as possible by integrating a laundry or linen chute into your construction project.
Our team of laundry chute experts are on hand to discuss all of your project's needs and requirements, so make sure you contact us today for a free, no-obligation quote.