Hi-Rise Recycling Chutes from Waste Chute Systems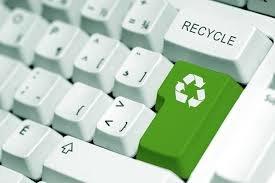 Quickly Sort and Collect Recyclable Materials
The government and environmental agencies have set a number of recycling targets that homes and businesses must reach in the coming years – and local councils are receiving funding to ensure that environmental targets are met.
Waste Chute Systems' range of recycling chutes are a fast, cost-efficient way to bring any high rise structure closer to meeting the government's recycling demands.
Separate your Recycling with Bi and Tri-Separators
Our range of recycling chutes are comprised of a control hopper, a separator and a container.
The user chooses a destination for their material using the hopper, and the bi or tri-separator then funnels the waste towards the correct container at ground or basement level. Bi-separators will funnel waste to either a refuse bin or a recycling bin, whereas a tri-separator provides a third option, allowing different types of recyclable materials to be sent to different destinations.
For further information, or full technical specifications, get in touch with us today.
Request a Quote
To request a quote for our recycling chute systems, please get in touch with one of our advisors today. Simply visit our contact page and let us know what you're looking for. Our team of experts will be in touch to discuss the correct system for your requirements.